Not Enough Hours
Introduction
Do you ever make plans to do something but never manage to get everything finished? Sometimes people feel like there really isn't enough time in the day to do everything they need to get done. If you're feeling this way then 'Not Enough Hours' could be the right course for you.
Benefits Of The Course
When you have completed this course you will be able to: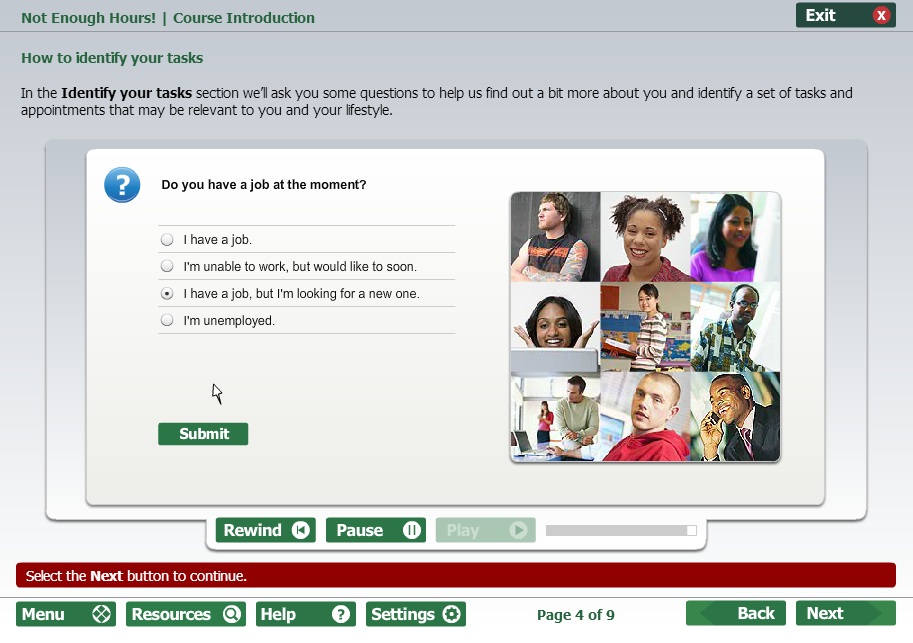 Understand how to work with others to complete a task

Know how to prioritise tasks

Manage your time in the best way possible

Plan out your entire day
Certificate
A learndirect certificate will be emailed to you on successful completion of this course.